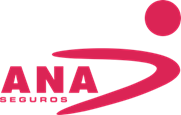 Are you planning a trip to beautiful Mexico?
Don't forget to protect yourself and your assets with the right insurance coverage.
We specialize in providing comprehensive insurance solutions tailored to meet the unique needs of travelers and residents in Mexico.
Why choose Safer Insurance?
Our auto insurance gives you comprehensive protection against unforeseen events that may affect your vehicle.
We understand that each person has different needs and budgets. That's why we offer you various coverage options, so you can find auto insurance that fits you perfectly.
Contact us now
---
Get a free no-obligation quote!
Our auto insurance experts will be happy to advise you and provide you with the best option to protect your vehicle.
Our Mexican Insurance Products
Cars, SUVs, pick-ups, Vans
Motorcycles & ATVs
Trailers
Homeowners, Condominium, & Renters
RVs
Watercrafts
Commercial Vehicles
Driver License
English and Spanish Speaking Agents
Our experienced agents are ready to assist you. Whether you have questions about your coverage, need help with a claim, or require general support, we're here for you. Count on our friendly team to provide knowledgeable guidance and support.
With more than 20 years of experience
We encourage you to speak to your insurance representative and to read your policy contract to fully understand your coverage. These descriptions do not refer to any specific contract of insurance, and they do not modify any definitions, exclusions or any other provision expressly stated in any contracts of insurance. The above is meant as general information and as general policy descriptions to help you understand the diverse types of coverages.